Lilies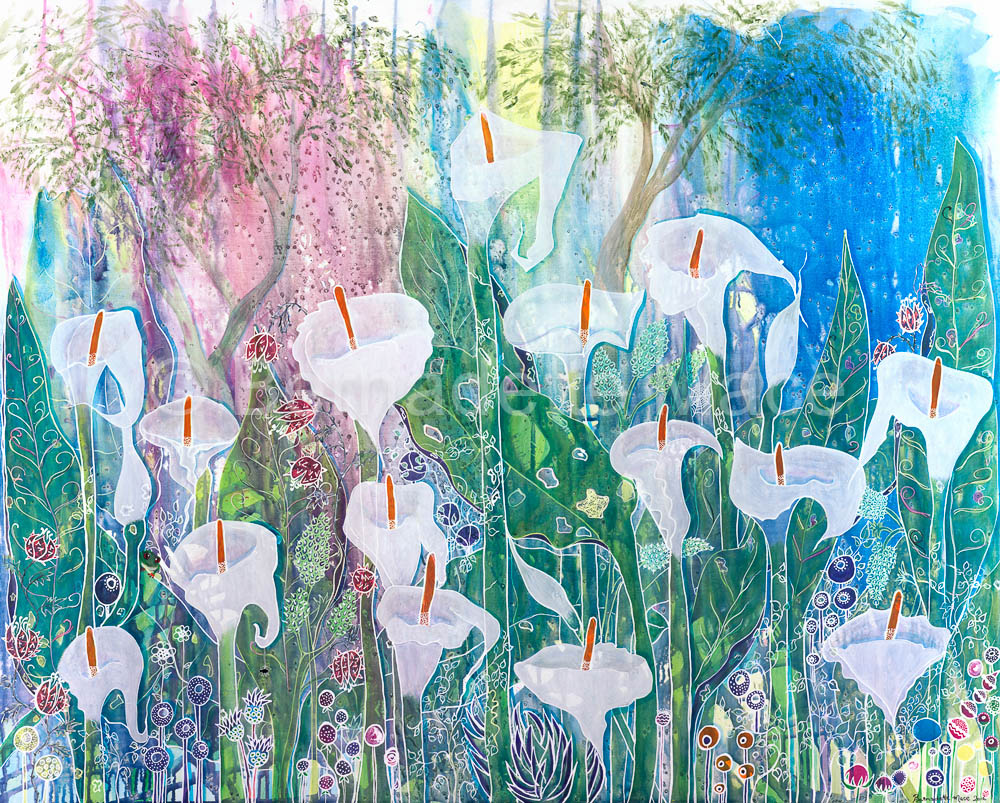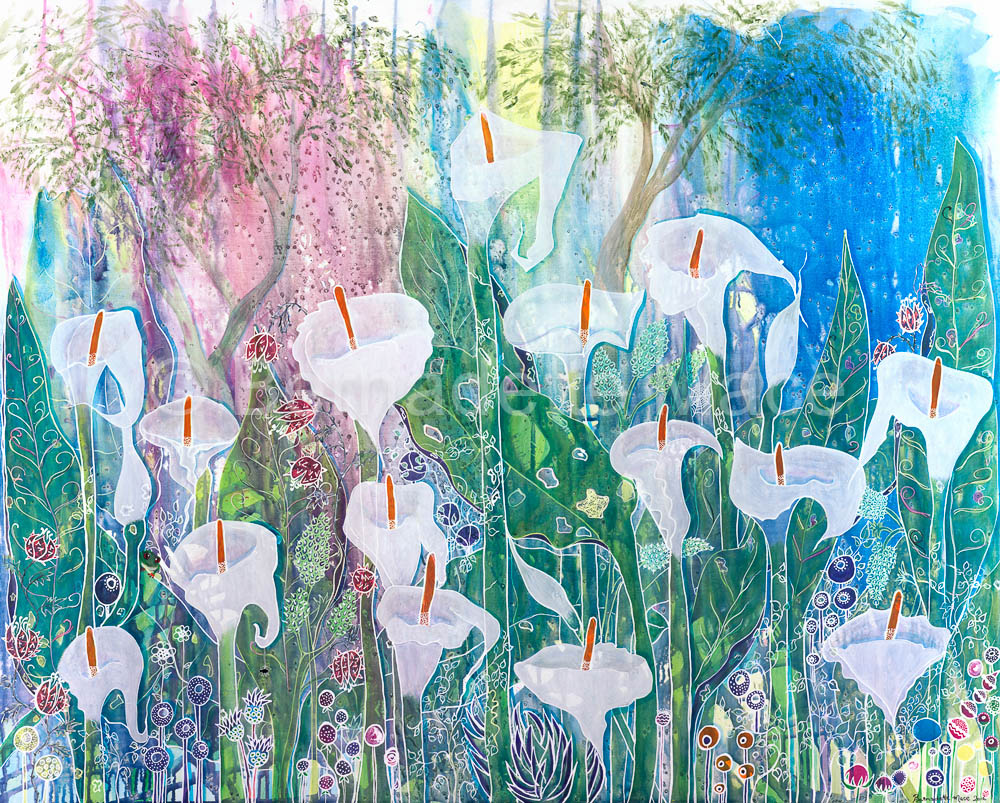 Lilies
The Arum lilies appear translucent against a background of peaceful shelter. This piece produces a feeling of fun, peace and calm, all at the same time.
Bespoke pricing. If you are interested in this pice, please visit my page on Buy Art Now or contact me today.
The original piece was created using acrylic paint.